A company that strives to make our lives convenient through the best technology.
A company loved by its employees through pleasant culture and special bond.
We are creating a better tomorrow with an advanced technology
We have devoted ourselves to achieving a single goal since the company first started in 1971. We promise our employees and clients that we will keep on challenging ourselves to move forward in the next 100 years.
Vision
We aim to become one of the world's leading specialists
in the field of soil technology ranging from design to construction.
Value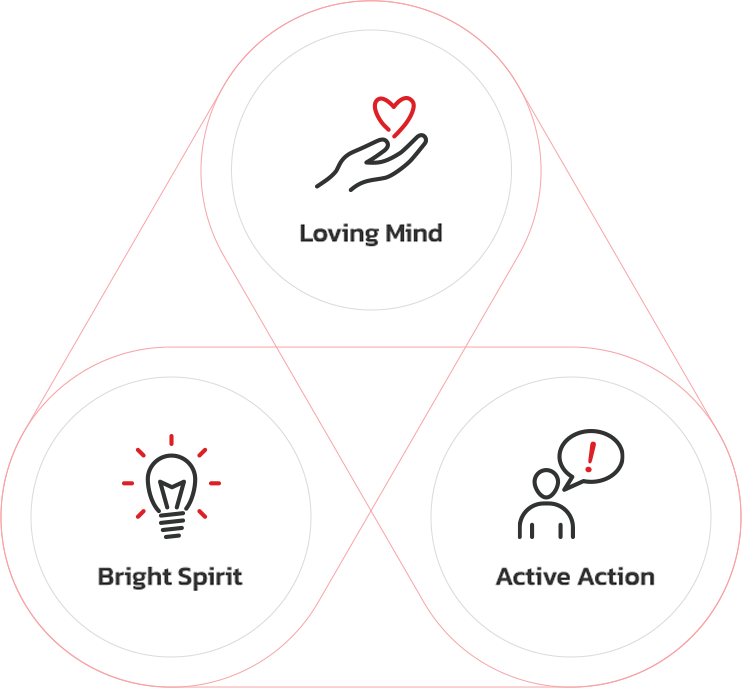 Now the number of changes we are expecting in the next 2 years would be equivalent to what we had experienced in the last 20 years. The speed of change is becoming faster and we should take the lead in this situation.
We should make the changes instead of just following them in order to grow further.
It is required to have a future-oriented mind to foresee the future and to always create something new. Things do not always work out the way you wanted. We think that a construction business is all about creation. It is about creating something out of nothing. We need to develop more economical and safer construction techniques so that we can contribute to making our world a better place.
All of these should be supported by having a strong will and taking proactive approaches.
We believe that all the members of Dong-Ah should have a loving mind, a bright spirit and a active attitude. Doing so would make our company more energetic and fulfilling place to work for which would have a positive impact on the company as well as the members themselves.
Love is about understanding each other and making up for each other's weakness. A true love would mean being able to sacrifice oneself for the sake of one another We may treat each other with love. Among the coworkers working for different departments, between directors and employees, administrative department and site position, men and women, new and long term employees. We believe that being able to work in this environment would be a pleasure itself.
Let's fill our work place with love and make it a company that is delighted to be part of. "
'Reason for set-up our attitude – From 20th(1991) of foundation anniversary celebration booklet